High Pressure Coolant Systems 101
Since the advent of manual and numerically controlled machines, engineers and machine operators have been trying to reduce machine cycle times and improve efficiency. Advancements in machine capabilities and cutting tool technology have steadily improved machining processes.
One technology that has reduced machine cycle times 'leaps and bounds' is High Pressure Coolant Systems (HPCS). In some cases, machining times have been reduced by 30%. This is primarily due to a dramatic increase in cooling at the cutting zone along with better chip evacuation. This is illustrated in the diagram on the right. Other benefits of using high pressure coolant systems include better surface finishes, increased tool life, and improved consistency.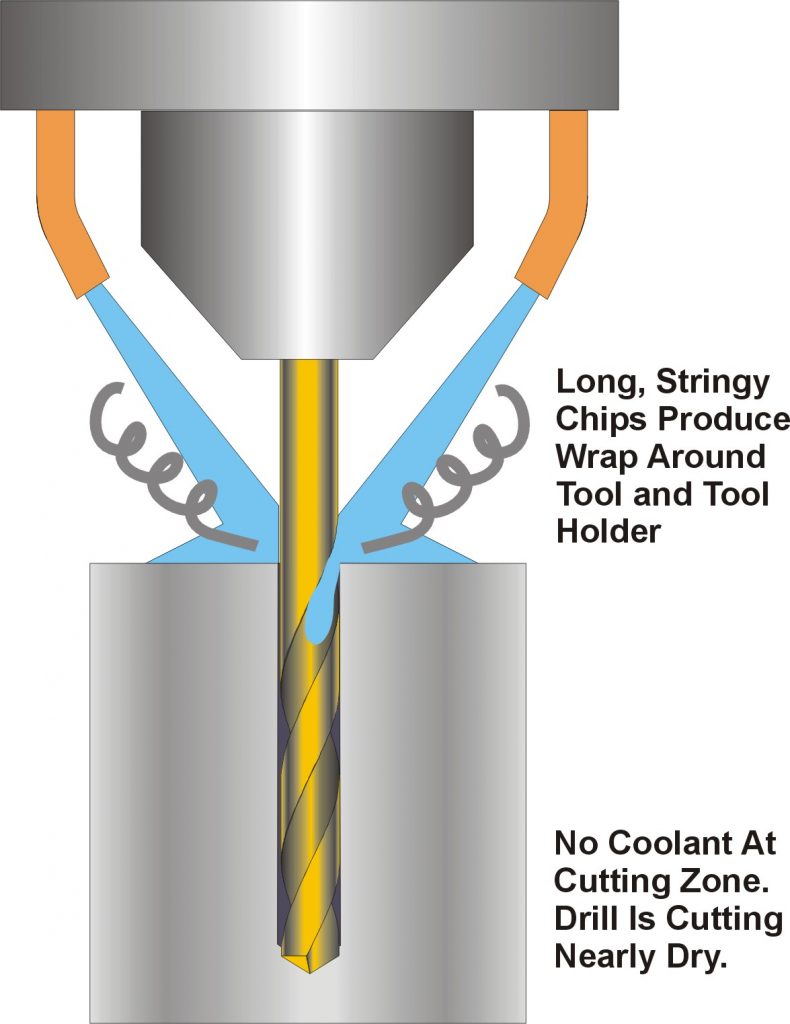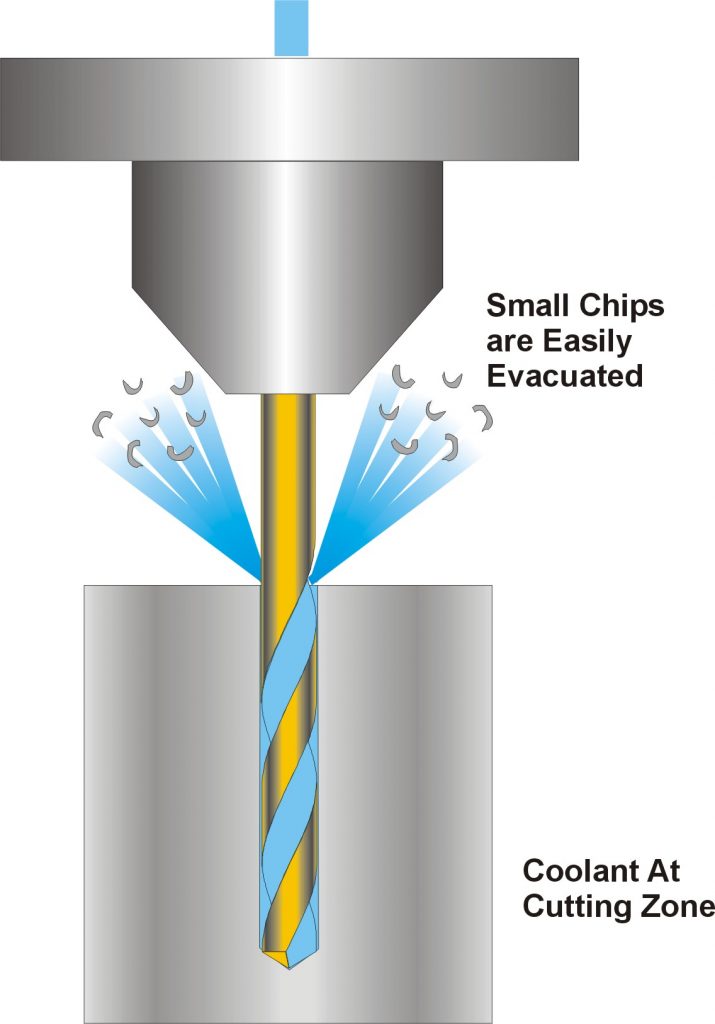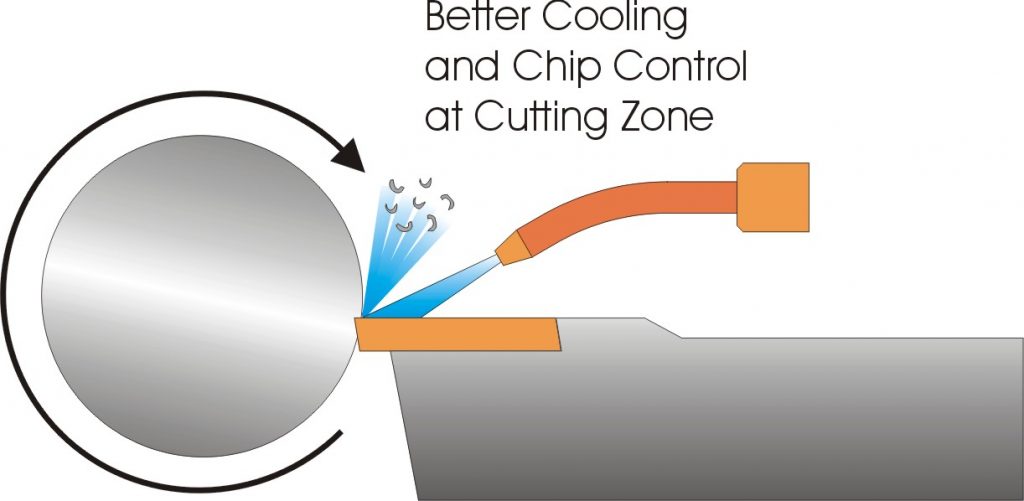 The LATHAM High Pressure Coolant Systems are built with extreme high quality craftsmanship and are designed to last. LATHAM systems contain high quality, high pressure coolant pumps, heavy duty sheet metal enclosures, superior pleated cartridge filters, reliable electrical components and with our exclusive sound reduction system, the LATHAM system is significantly more quiet than the competition.
Choose the 

LATHAM High Pressure Coolant System 

that best suits your needs from the variety of models outlined in our catalog. For more information call (888) 422-7267 or visit our website at 
www.lathamproducts.com